When I booked my flight to the U.K. going straight to Manchester from Newark, NJ I really didn't know much about the city other than it was a part of England that I hadn't been to yet. Well, that and the fact that Daphne Moon from the (fictional) television show "Frasier" was from Manchester before moving to the Seattle, WA. So in the months leading up to the trip, and even while there, I was researching and following places on social media to see what there is to explore and eat in Manchester. I picked out an AirBnB in Salford which I could tell from Google Maps was across the river from city center but it seemed reasonable to get back and forth by foot or public transit. I was pretty excited to get there start exploring. I never made this far north during my past trips to the U.K.
My first adventure after arriving in Manchester (around 8 AM) was having to take the train from Manchester airport to Salford where I booked my Airbnb. I navigated my way to the train station and made my way into the city centre! I managed to get off the train at the correct station and had a very nice walk through University of Salford as I made my way to the Airbnb.
Once I got into my room for the next few days and dropped my bag I headed straight back out for my first day of exploring! Of course I didn't know where I was going or even where I should head first so I started by directing my google maps towards a coffee shop that was situated between my Airbnb and city centre; Heart & Graft Coffee. And I am glad that I stopped there. The latte I got from Hearst was the first coffee I had on this trip and probably the best latte had on the whole trip! Maybe even the best I've had of anywhere I've been, haha.
After enjoying my very tasty latte by the river I walked across into city centre to see what Manchester, UK has to offer. I found my way to the Manchester Cathedral and after taking loads of photos of the pretty cherry blossoms outside of it I went inside to take a look. It was very beautiful on the inside!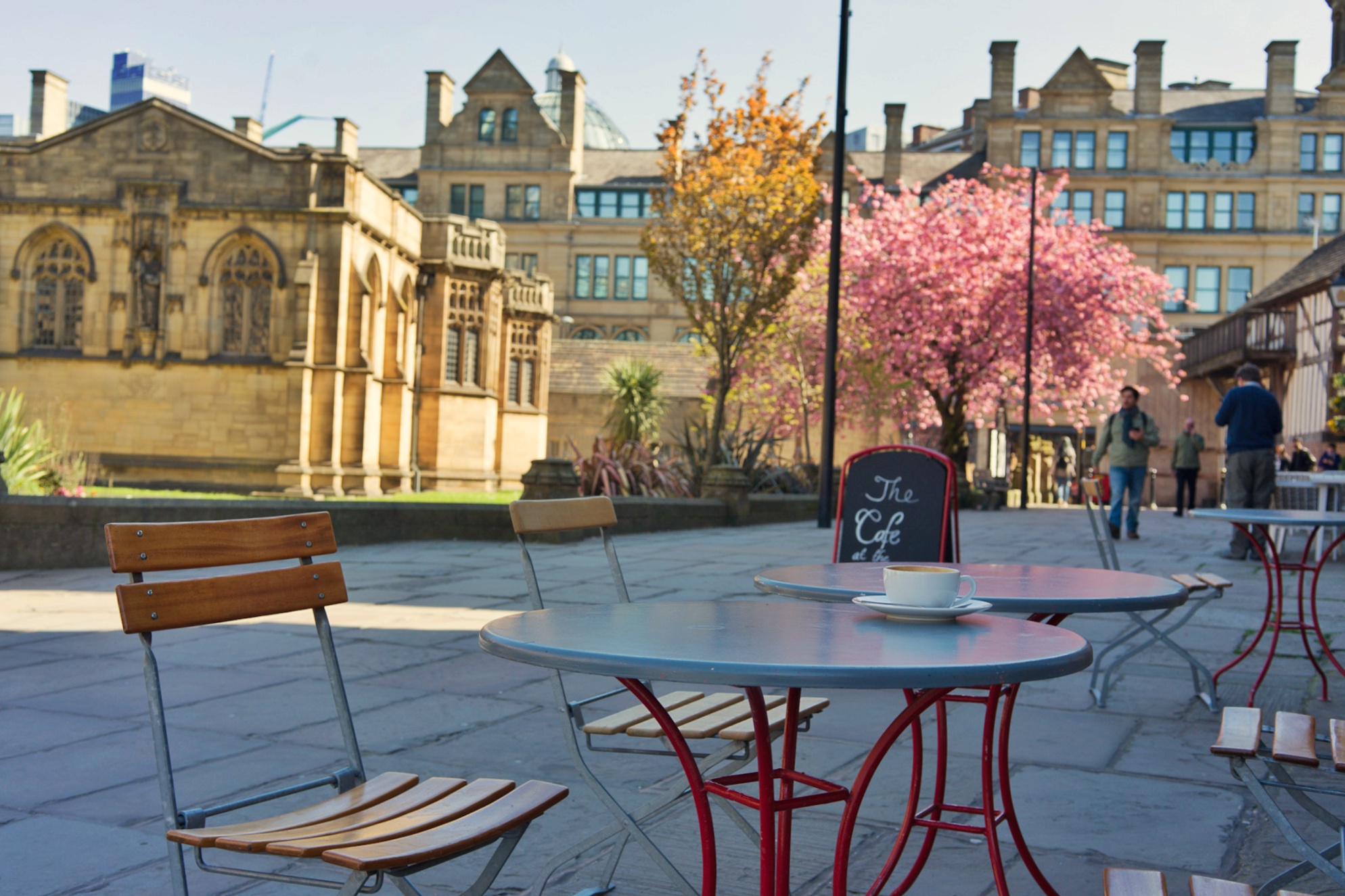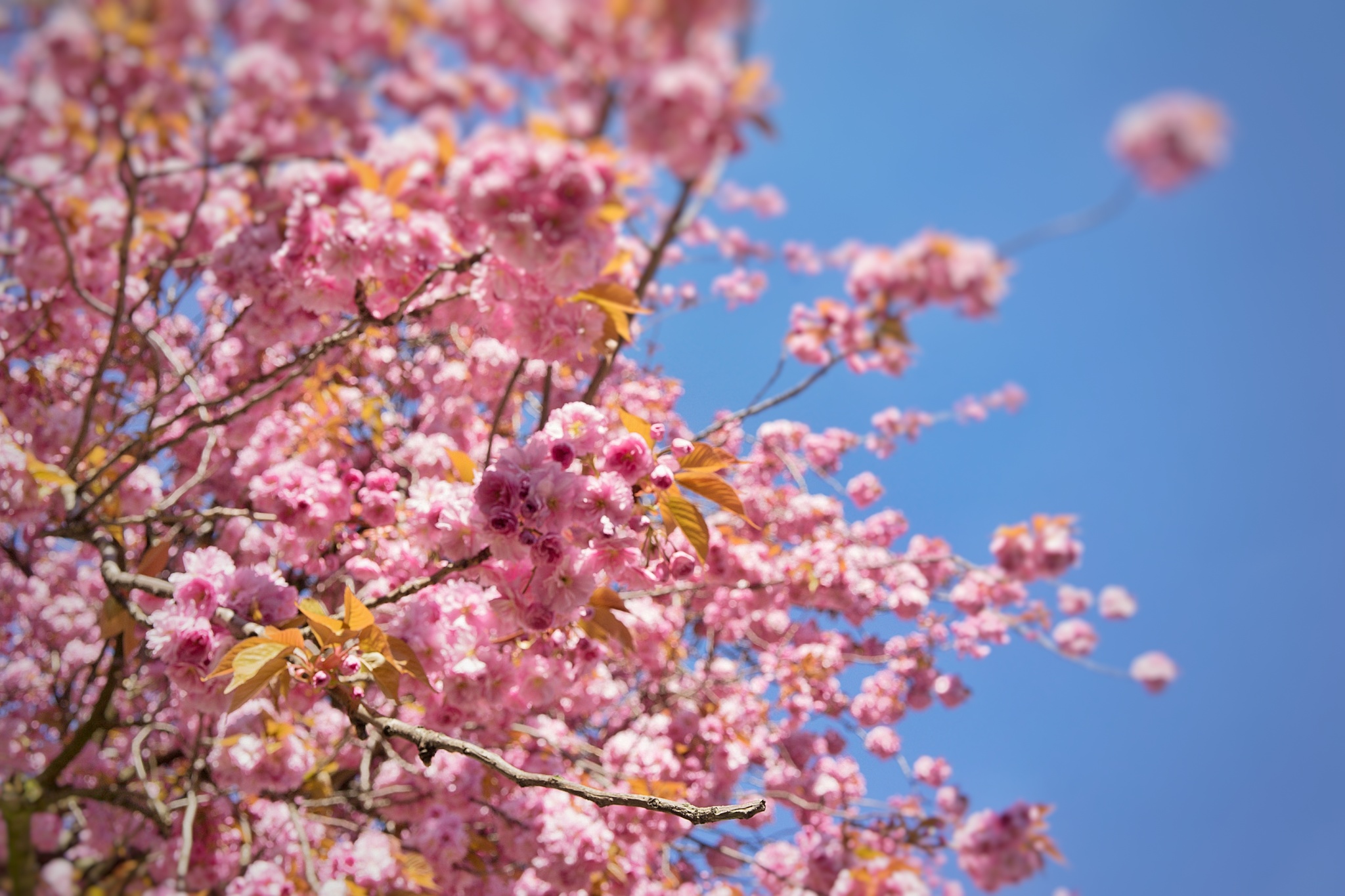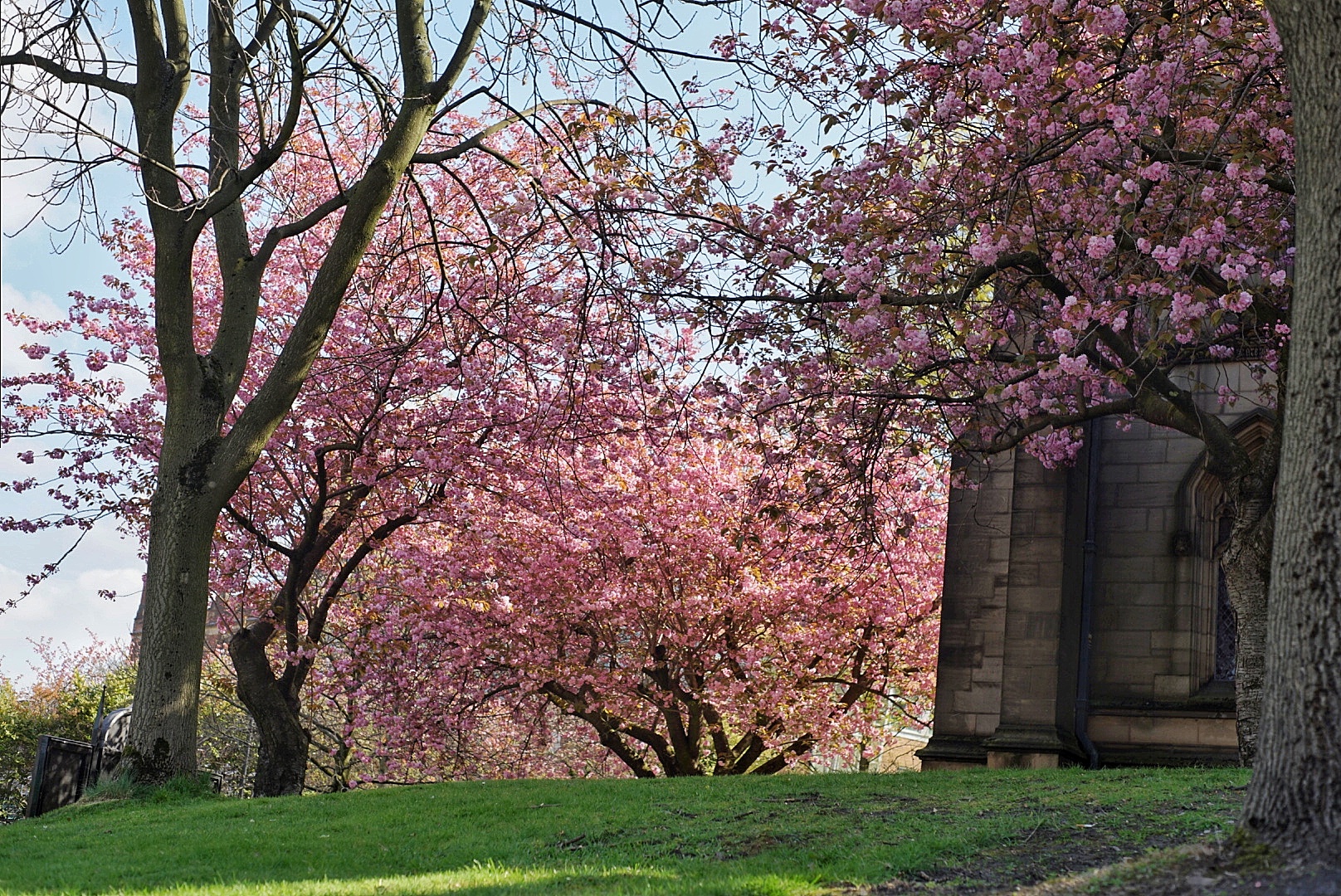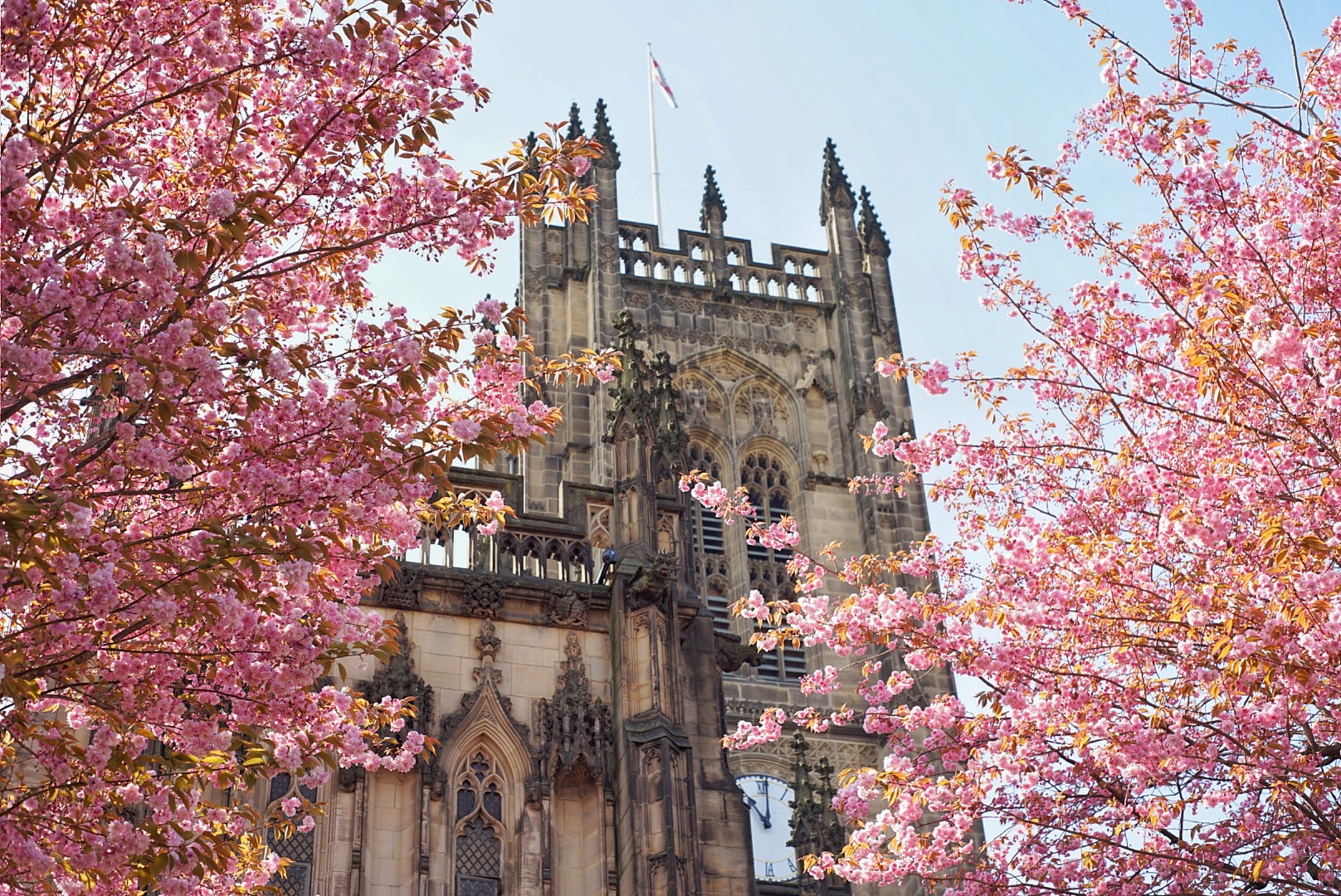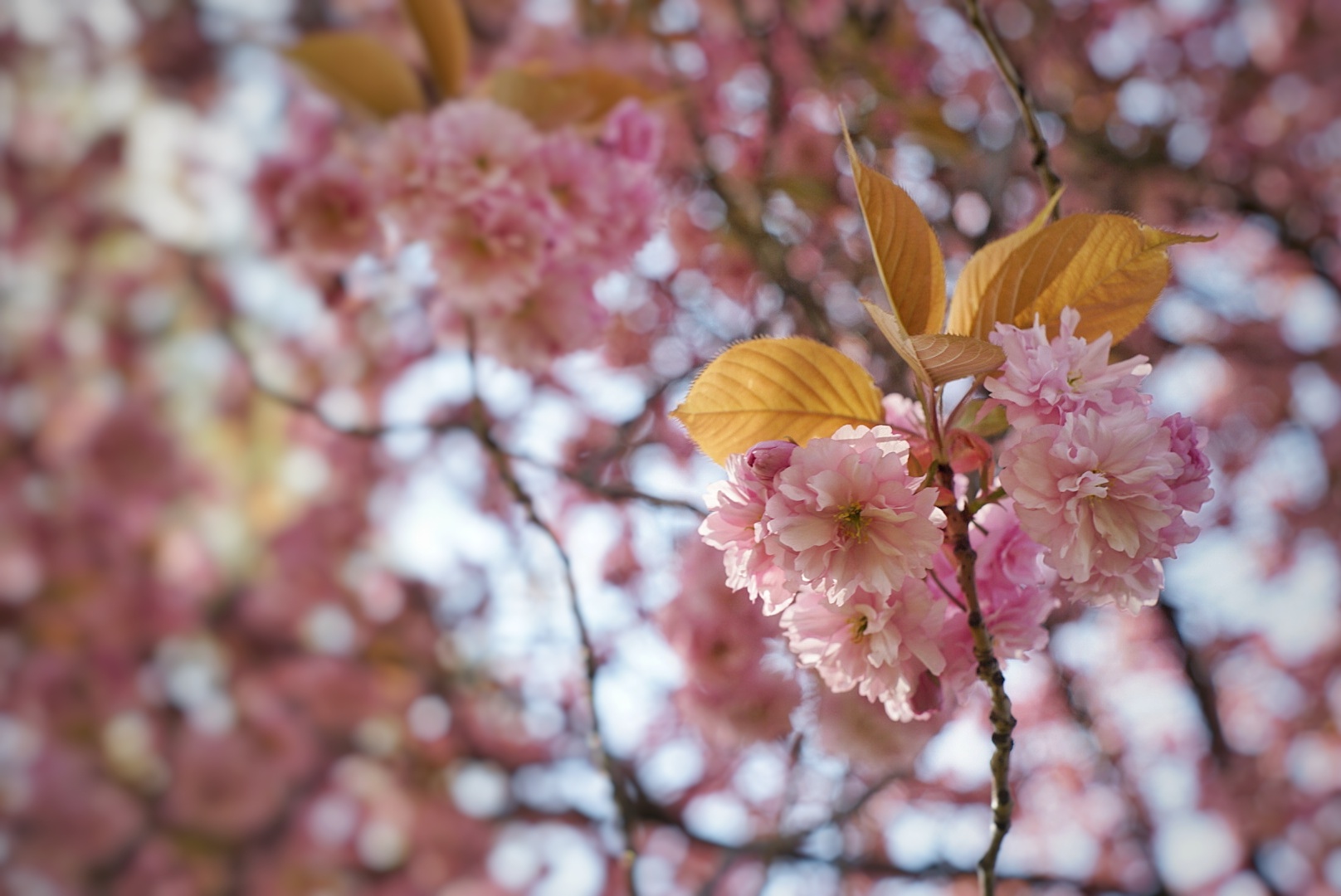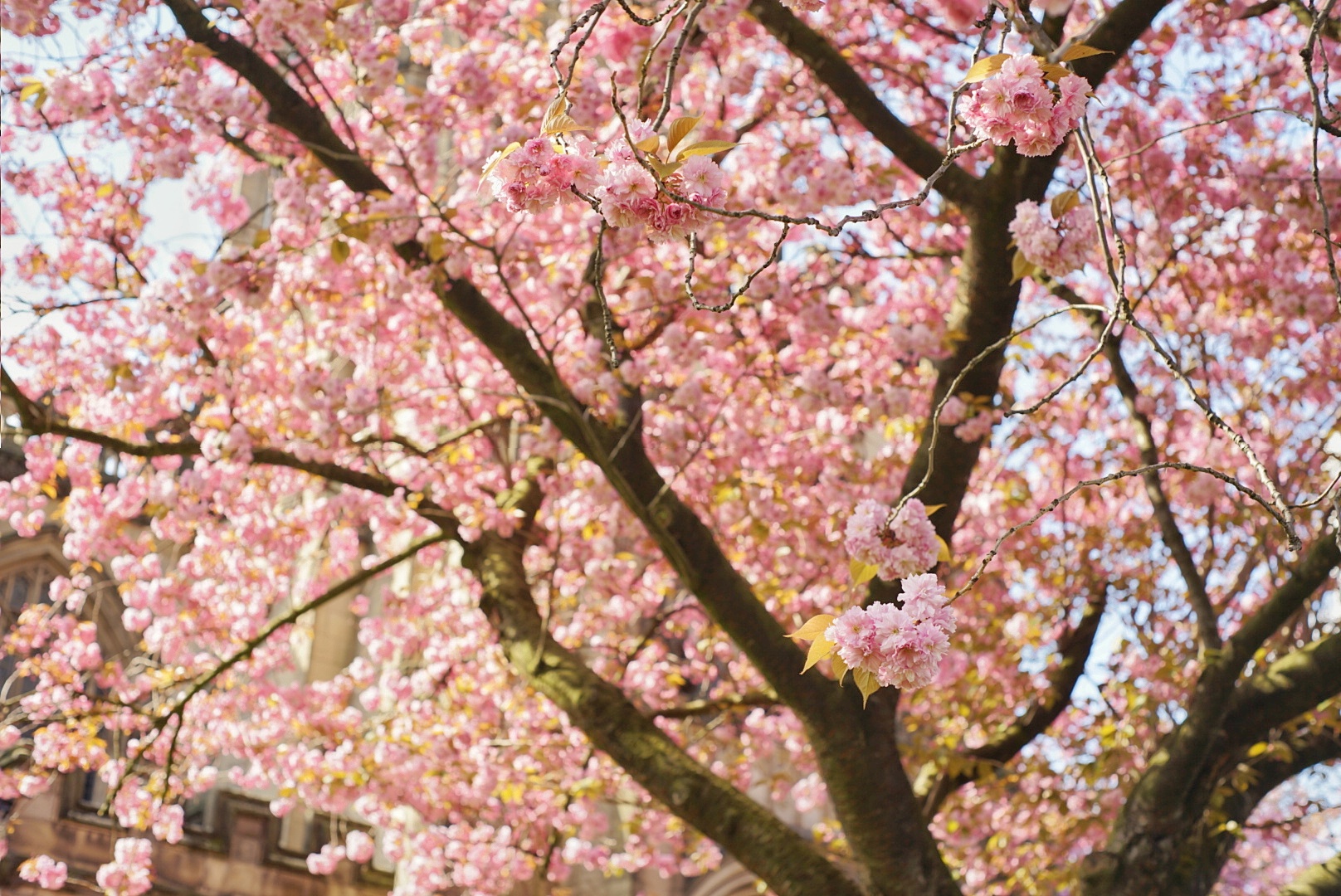 Then it was time to eat and luckily right outside the Manchester Cathedral was an Indian restaurant, called Mowgli street food, that happens to show up on a bunch of food lists (and it looked pretty good) so I went in to try it… and it was delicious, I sufficiently stuffed myself on Indian food as my first meal of my 2019 England adventure!
When I finished eating I continued my Manchester photo walk around city centre - you know to walk off all the Indian food. After a few hours of hanging out, taking photos, and exploring Manchester I decided to walk back to the room to regroup and find somewhere to eat dinner. But then I ended up taking a spontanous nap… haha
Check out my full photo gallery from day one in Manchester below (while I decide where to get dinner).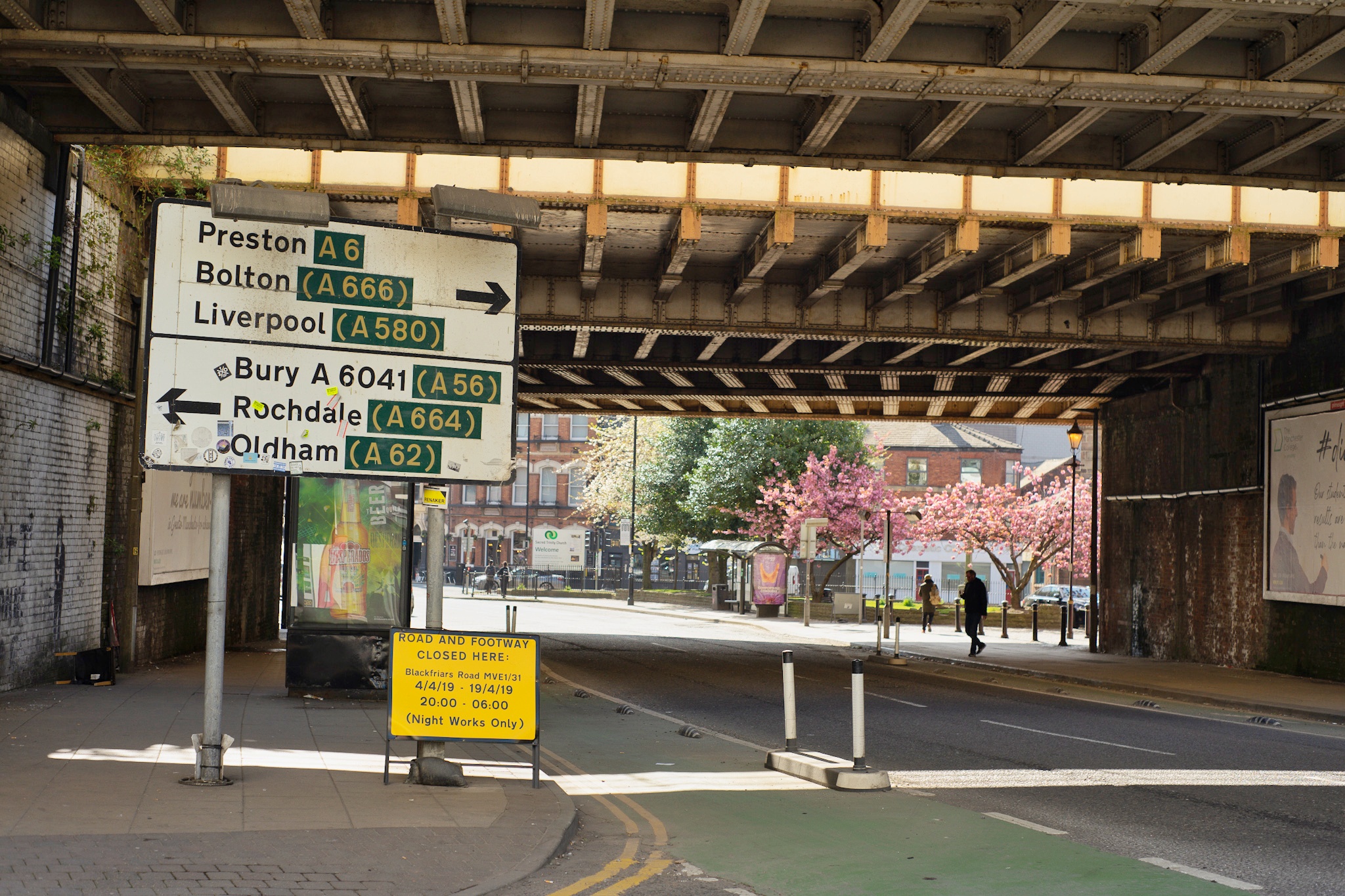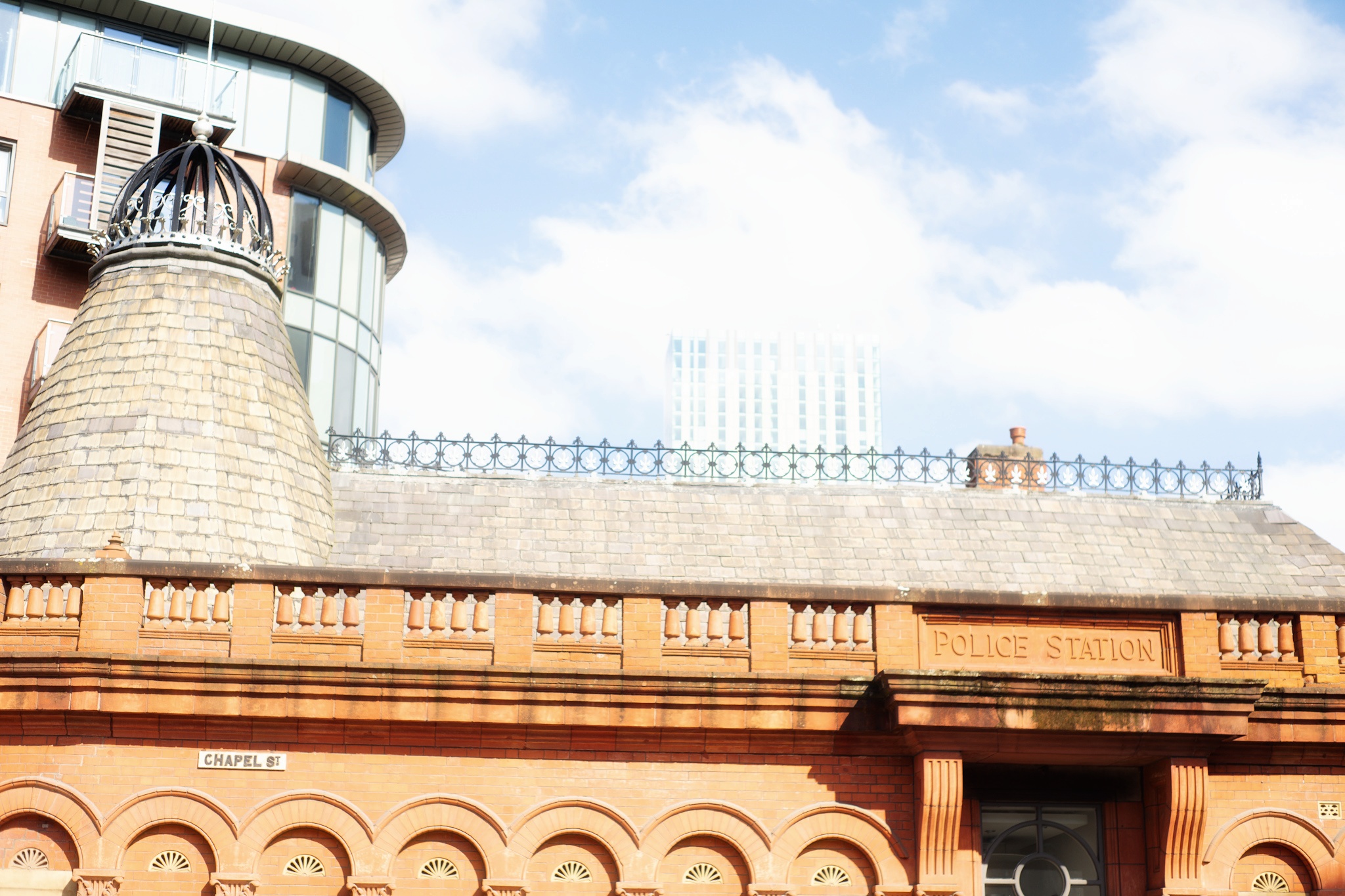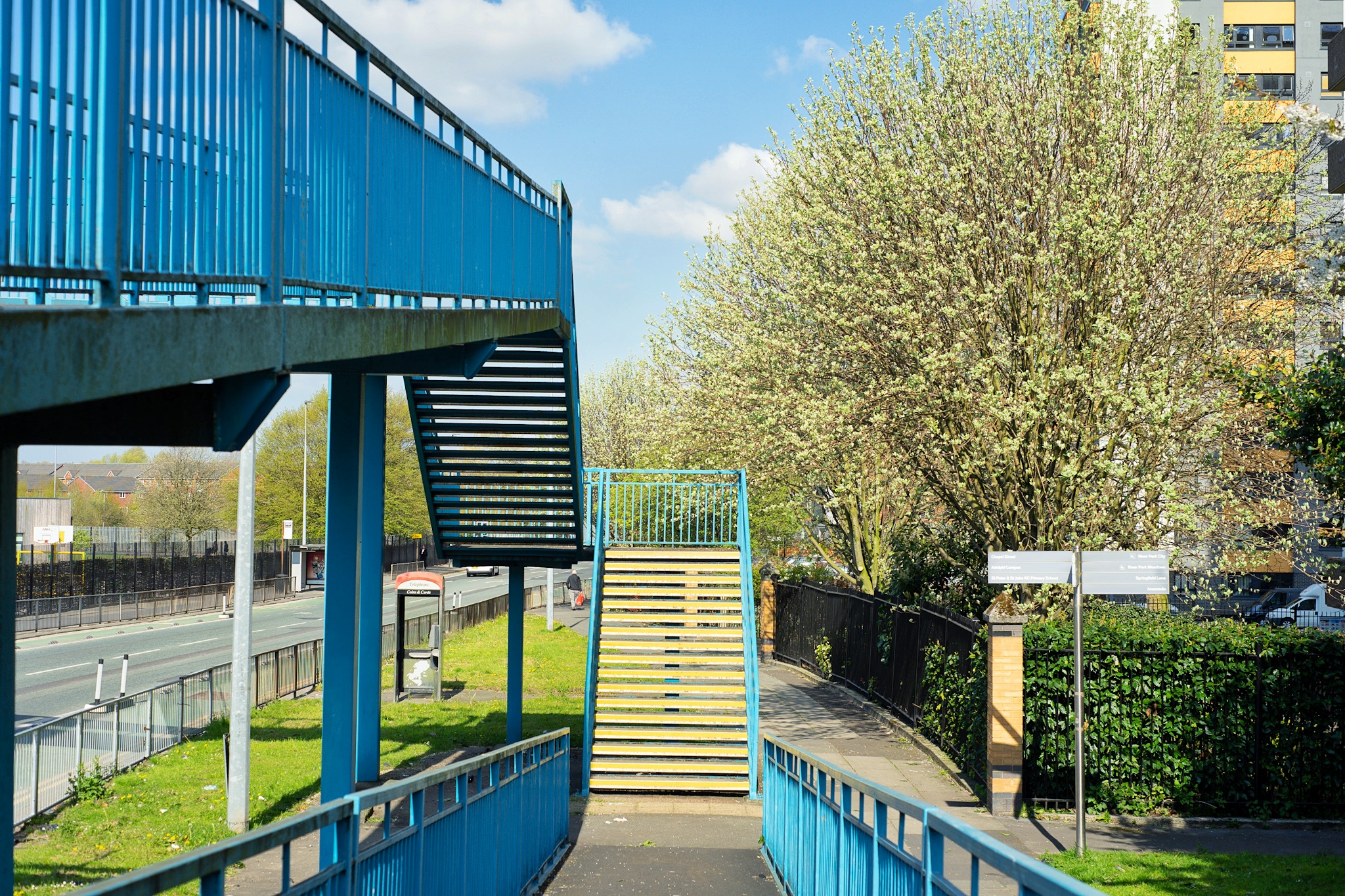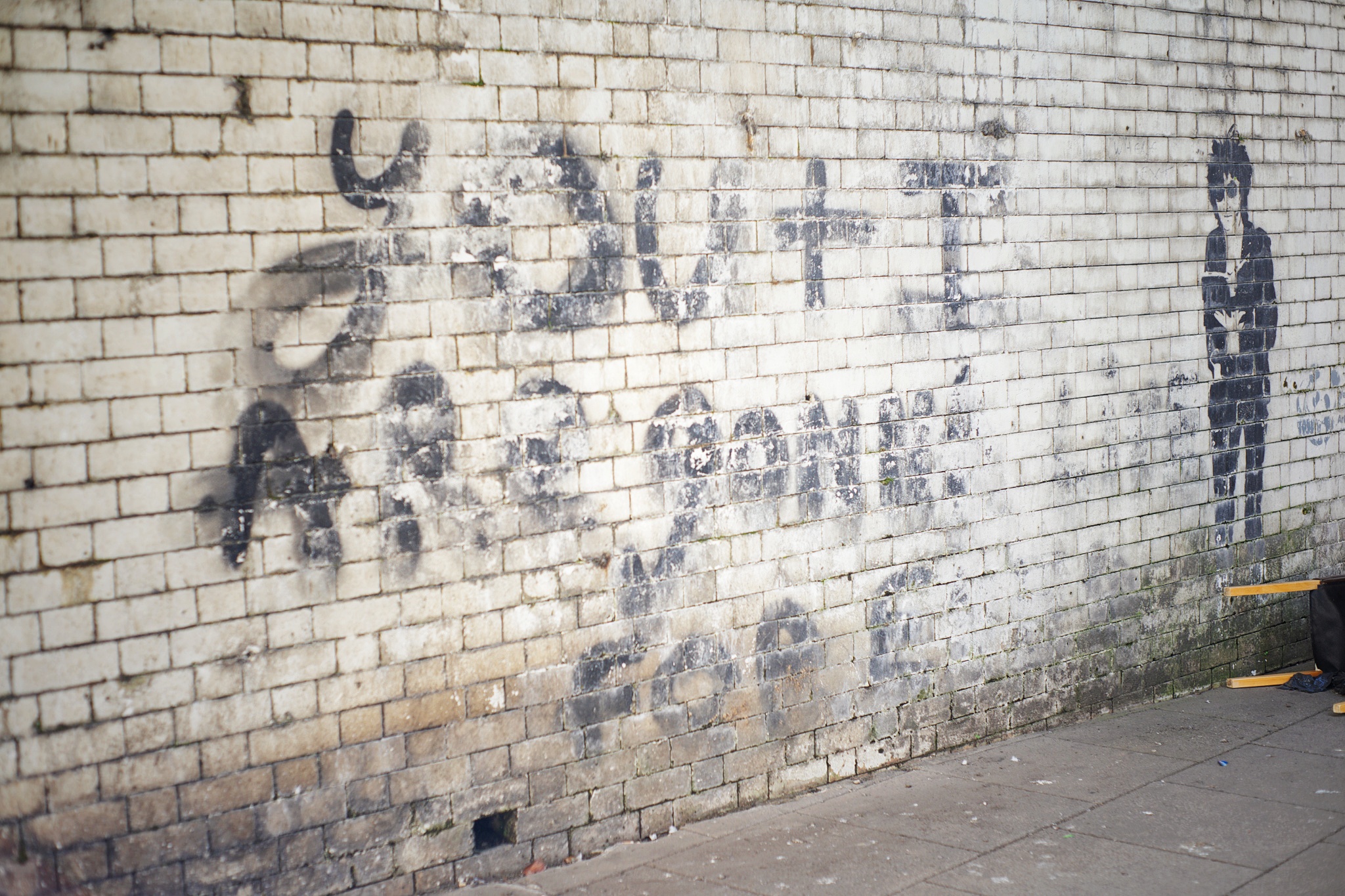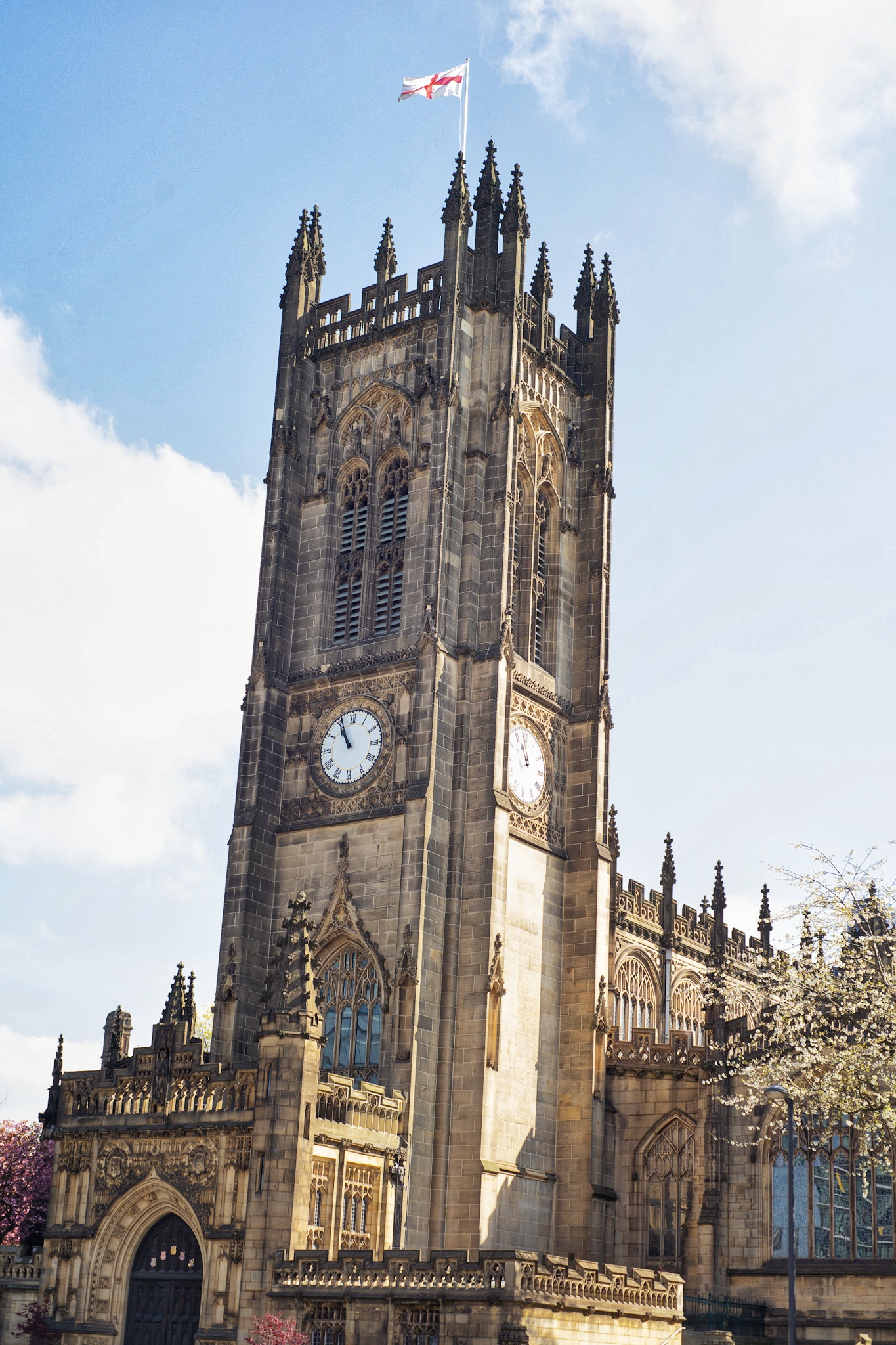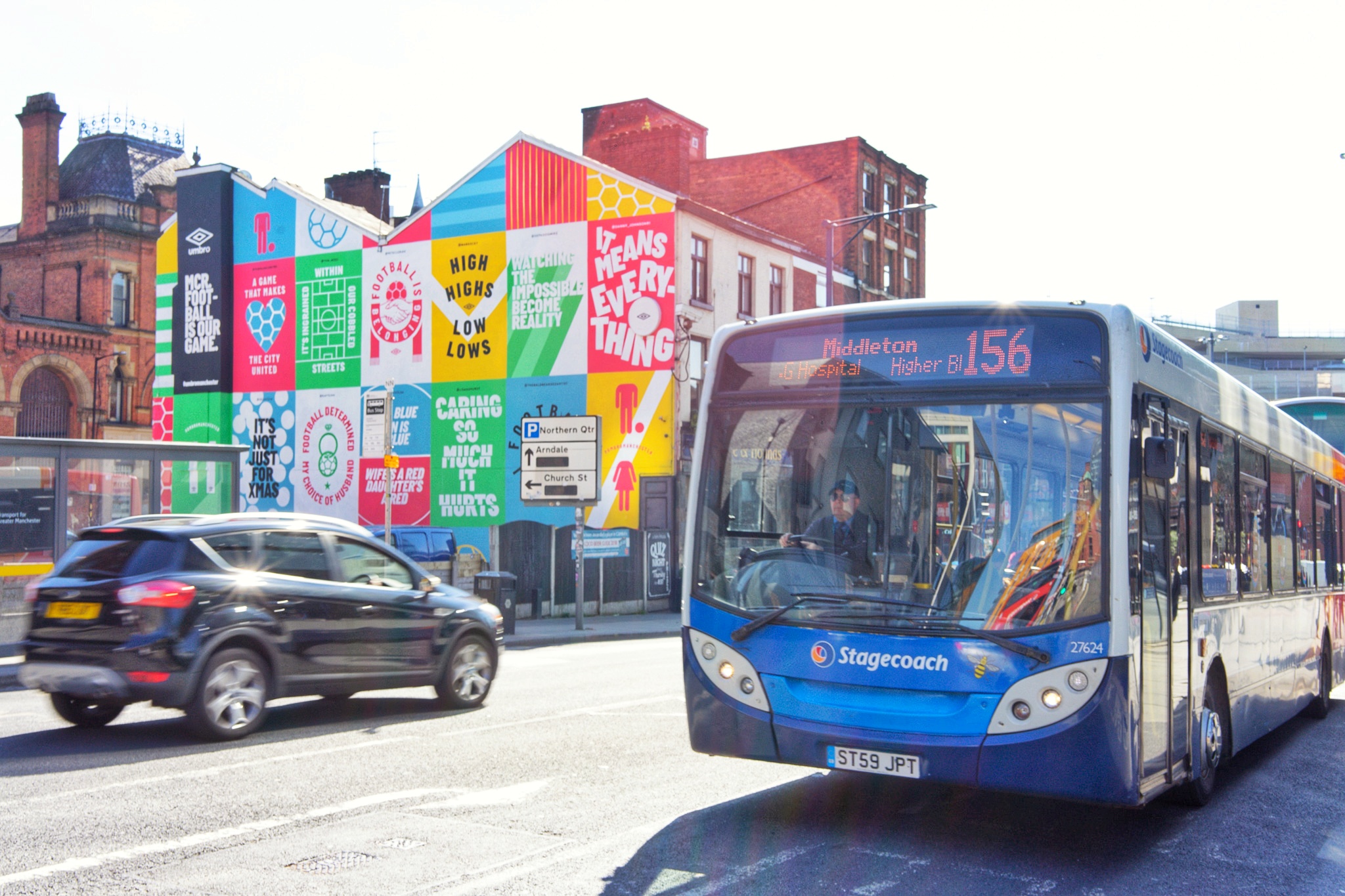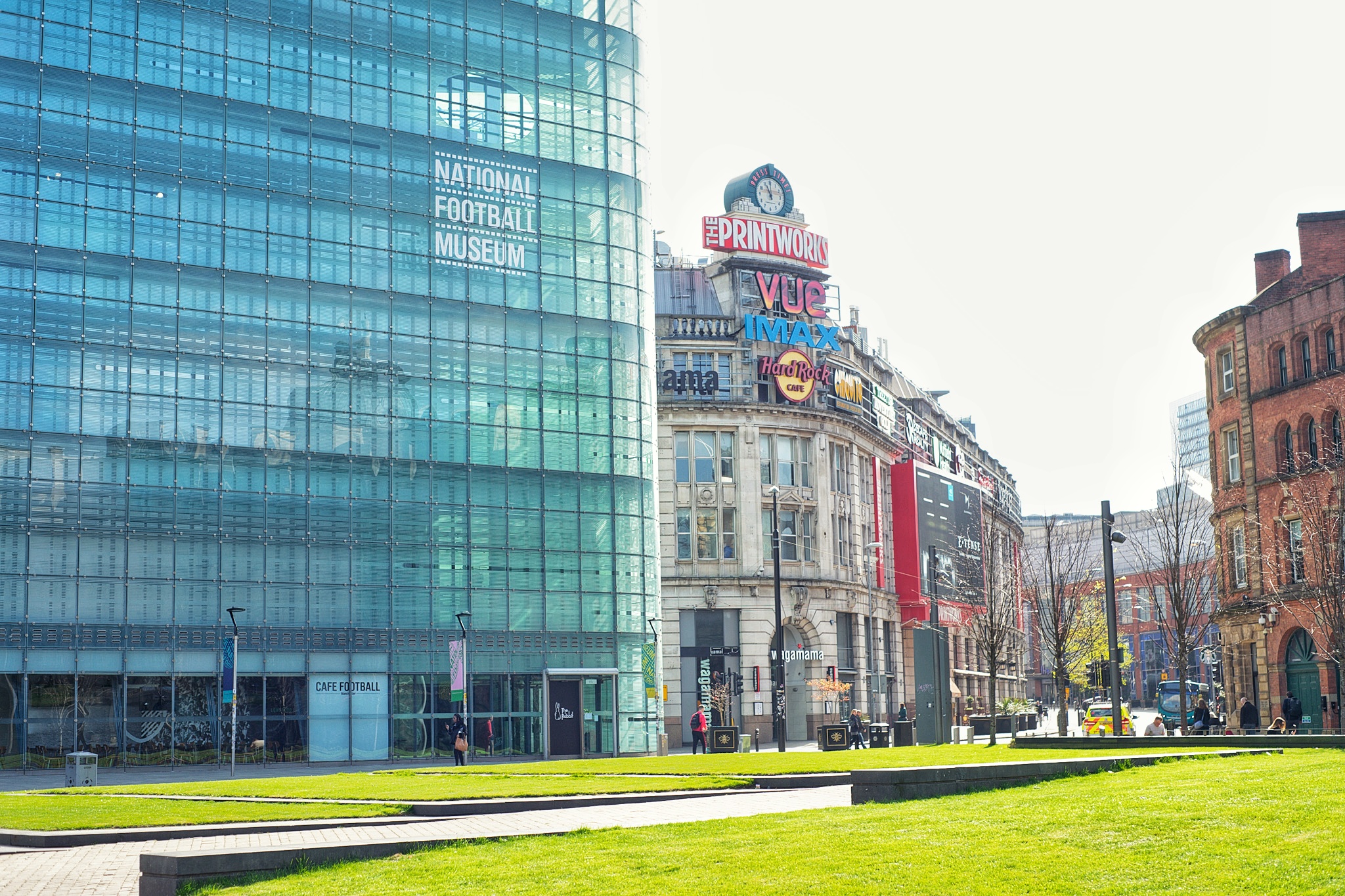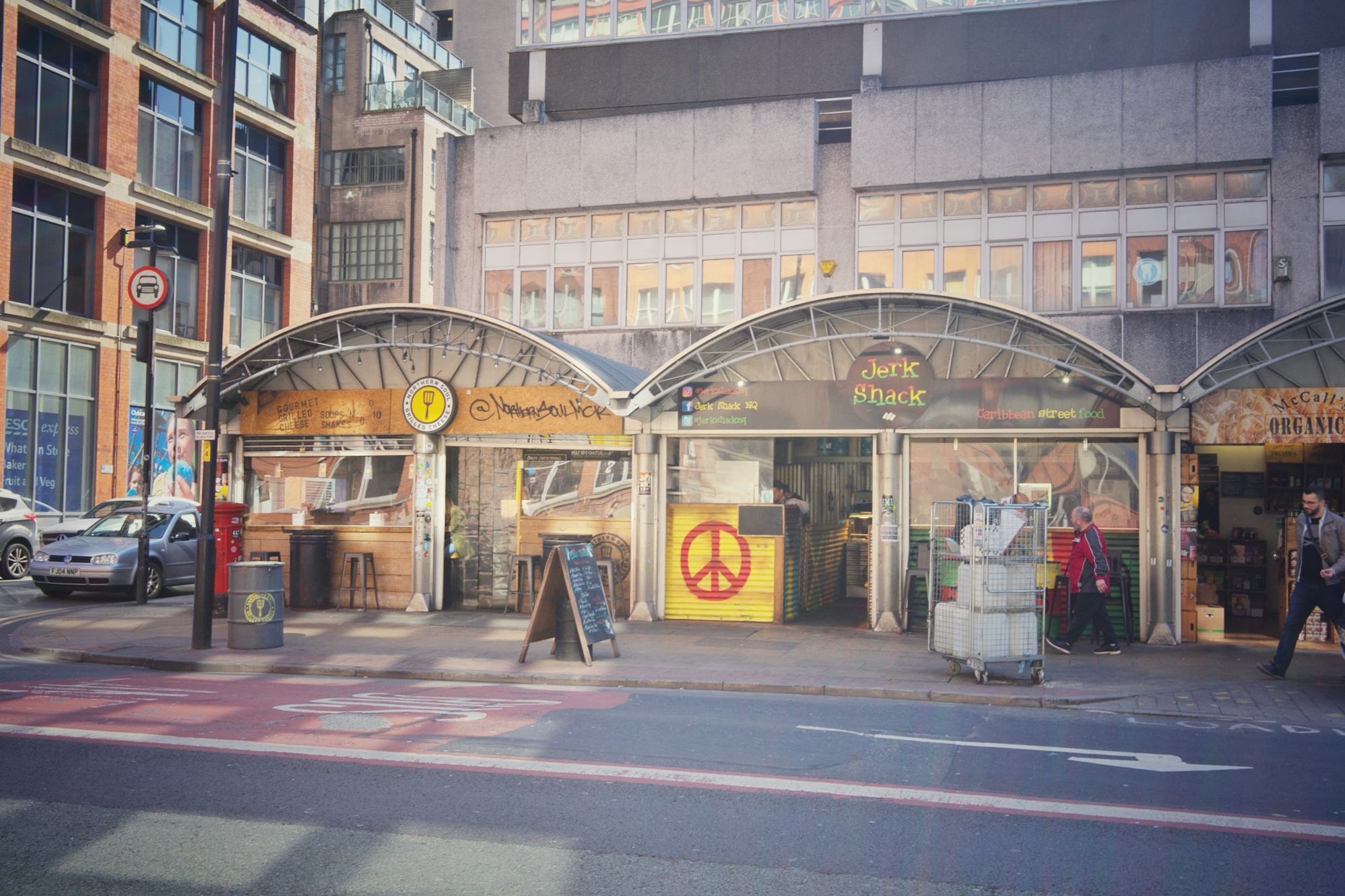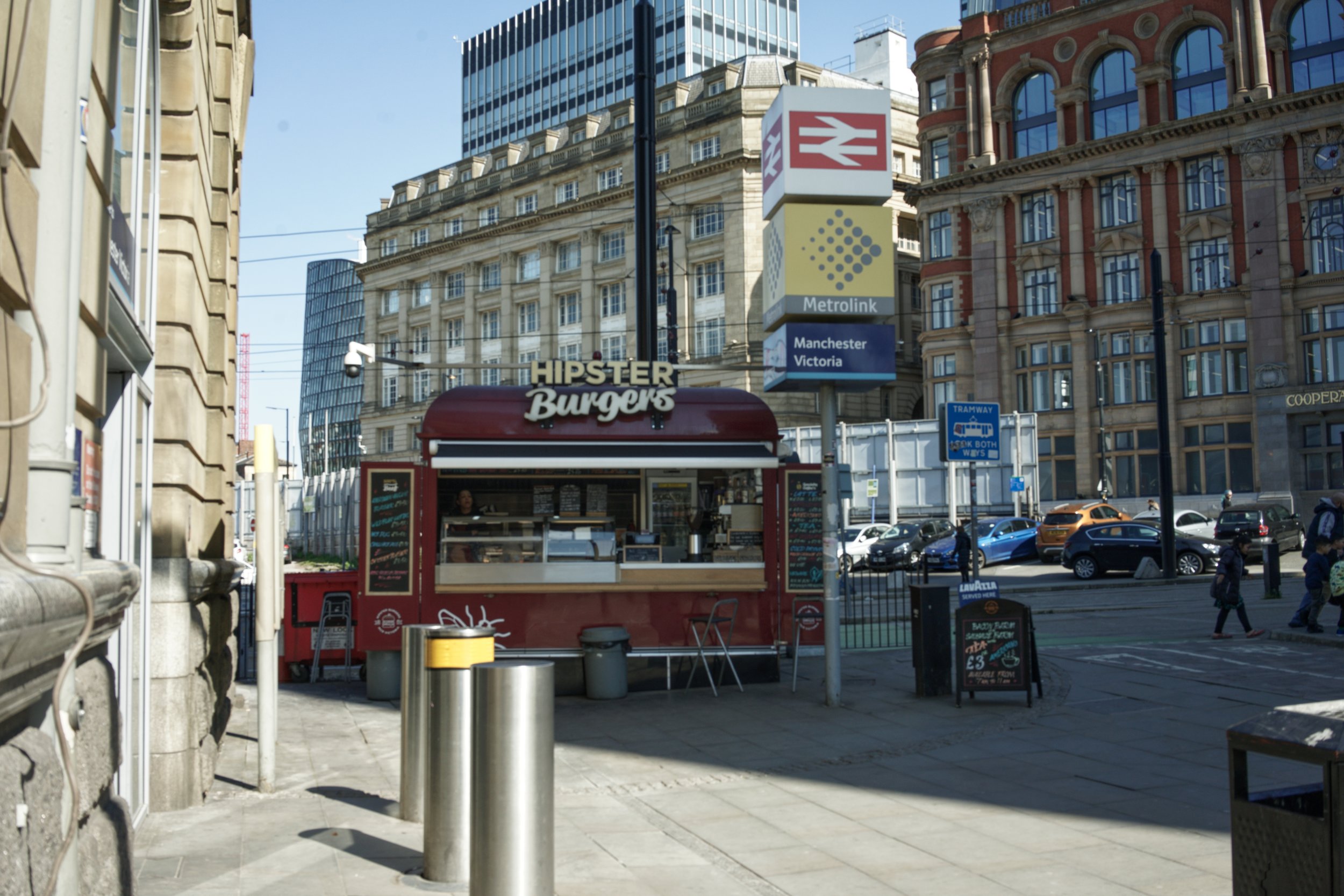 I finally woke up from my nap and decided to just walk back to the river where there was a pub called 'The Dockyard, Spinningfields' where I enjoyed a nice stout called "Pearl Jet" by Marston's Brewery (in Burton-on-Trent, Staffordshire, England) and ate a tasty Lentil Shepherds pie.
The pub got busier as I was there - it seemed like on a weekend or big night it could be quite rowdy but it was nice while I was there.
Day 2 in Manchester
Day two of exploring Manchester began similarly to how day one began - except I did have a bit more of plan than on the second day.
The main thing I wanted to do today was explore the Northern Quarter to do some street art hunting. But first I stopped at Fig & Sparrow for my morning coffee and my first scone of the trip. Then I began my Northern Quarter photo walk and one of the first pieces I found was a fairly new mural for the Netflix show 'Our Planet' (which had just been released shortly before I got to England).
The Northern Quarter is definitely the "cool" part of Manchester and I'm glad I got there to explore. Aside from all the street art and graffiti it is filled with little coffee shops (as any city's "trendy" neighborhood is) along with interesting places to eat and shop. After I did a bit of a morning photo walk I was ready for more food and realized I was pretty close to the pie shop called "Pieminsters"! So I went there. I had a veggie pie that had sweet potato and goat cheese in it with the side of mash and mushy peas. It was all so delicious and also super filling! I did managed to eat it all but it was tough haha
While I was eating I noticed a store right across the street that people kept going in and out of so after I finished my pie I decided to go check it out. Turns out the store was a big indoor market called "Affleck's"; inside there are loads of vendors many of whom sell vintage clothing and things but then there was also an artist in there and a small cafe, a comic store, and a bunch of other vendors. It's like 3 floors at least (I forget exactly) and pretty big. I would definitely recommend going and checking it out!
Once I finished exploring the market I continued my photo walk around the Northern Quarter area a bit more before moving into the University of Manchester neighborhood.
After walking through the University of Manchester neighborhood I was ready for some food and a pint (also a place to sit and charge my phone). I walked back into city centre and decided to stop into the Brewdog pub. I've sort of become a fan of Brewdog beers - the first time I had their Punk ipa was 5 years ago in Wales but then I could not get my hands on it again until very recently when they built their USA brewery in Ohio. They have brewpubs all over Engalnd though so I definitely wanted to stop in to at least one some where along this trip.
Instead of getting food at Brewdog though I finished my pint and relaxed for a moment before going next door to eat dinner at Rudy's Neapolitan Pizza. It was here where I ate my first "meat" of trip - I got an anchovy pizza. It was pretty good! I also got a New England IPA called "Perceptionless" which is made by Redwillow Brewery in Macclesfield, Cheshire England. This hazy (New England style) ipa was very good, I would get it again!
Check out the full day 2 Manchester, UK photo gallery below!