We woke up in Ivy Lea Campground and got to see what the area actually looks like, in daylight. It is very nice & if you're ever in the 1000 islands looking for a campground I'd definitely recommend this one. After packing up our campsite and going to look at the lake we headed further down the 1000 Islands to Kingston.
Once we arrived in Kingston we found a nice place called Cacao 70 for our late breakfast/lunch. The food was very delicious; I had a cappuccino and an egg/chorizo breakfast sandwich with maple bake beans.
After eating, we walked through town to see what there is in Kingston and then hopped on a ferry to Wolfe Island.
Often there are people using the Wolfe Island ferry as a way to cross between the USA and Canada, partly to avoid long lines at customs going over the Thousand Islands bridge. As an island, Wolfe Island is pretty nice. It is a lot of open fields and windmills but with a bit of a residential town on part of it.
When we got off the ferry we walked up a couple of residential streets (away from the main street) to see the windmills up close. We saw the school and cemetery and then we walked back to the main street to see the little restaurants and shops along there.
After boarding the ferry back to Kingston, we drove on to Gananoque where we took a longer boat ride through almost all of the 1000 islands and ate dinner in the little town. The boat ride we did was 2.5 hours and we got to see each little and big island. This was interesting because all the island really needs is a single tree and rock to be considered part of the 1000 islands - and there are several that do not have much more than that. However, there are also other islands that have been built up much more with real island houses for people to live it! Boldt Castle is an example of an island that is built up to live on, but there are others that have more "regular" houses too rather than a giant castle. It was really cool to see how all the islands differ in appearance with each other.
The photo below is two islands on either side of the USA/Canada border, which the owner of the house on it built a bridge crossing border to connect the two islands.
Also on this 2.5 hour boat tour, we passed underneath the 1000 Islands bridge in both directions. The only way we didn't manage to see this bridge is driving over from Canada to the USA.
After we finished the boat tour, we drove into the town of Gananoque and ate dinner at The Socialist Pig. I had a Maple Tofu bahn mi that was very tasty. My mom had the 16 hr brisket which was very good as well. I'd recommend this restaurant if you find yourself in the area.
After dinner we ended up actually going back to Ivy Lea Campground for the night before heading to Montreal tomorrow!
Check out the full photo recap the Thousand Islands below.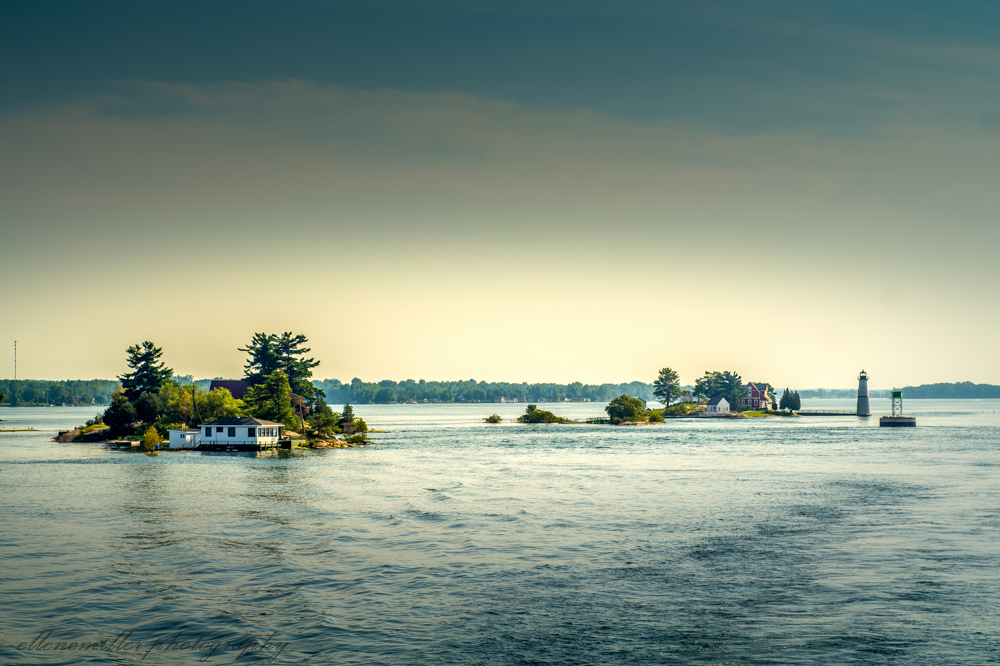 Our boat tour was also joined by swarm of seagulls for bit towards the end...